With its carabiner clip, the Mousqueton key ring can fix to different items and can hang from the inside of the Alpin backpack and the Citadin messenger bag. A perfect system for finding your keys quickly and easily.
Contact us
5 available colours
Black

Black & Tan

Green

Navy Blue

Grey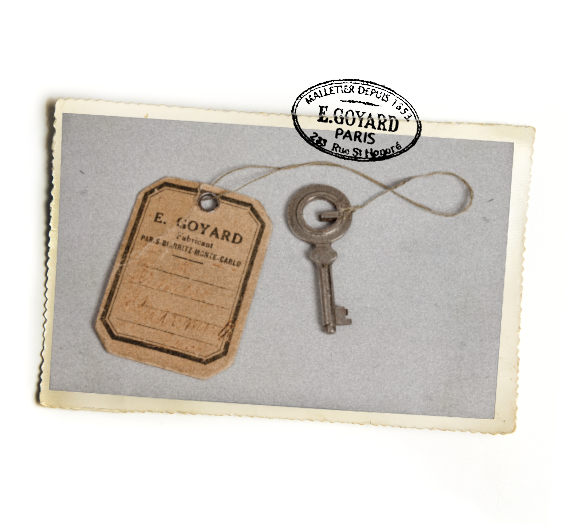 The Mousqueton key ring is a new addition to the Goyard range of key rings. Like Sésame, it borrows a few elements from the Chic du Chien world such as the hand-stitched saddle stitching and the ring's leather binding inspired by our leads.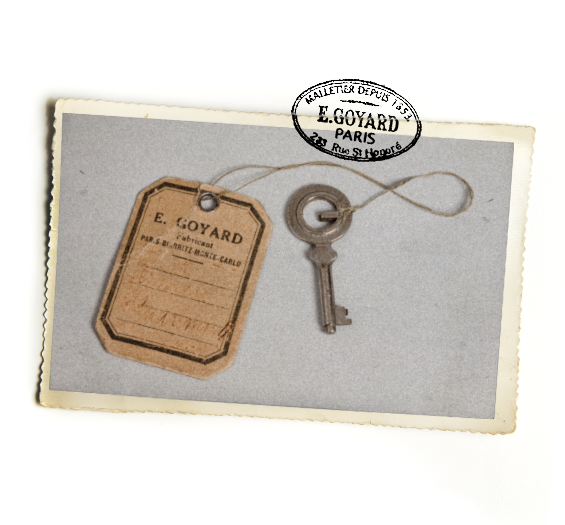 All about this model
Detailed features

0 cm x 2 cm x 19 cm , 32 g

Goyardine Canvas & Vauzelles Calfskin

Care and use advice

We recommend to follow certain precautions to ensure proper use and care of this product.
Detailed features
0 cm x 2 cm x 19 cm , 32 g

Goyardine Canvas & Vauzelles Calfskin

Palladium

Rotative snap hook, Split ring

Made in France

PMOUSQPMLTY51CL51P
Care and use advice
We recommend to follow certain precautions to ensure proper use and care of this product.

Do not graze or rub the item against rough surfaces.
Avoid contact with water, greasy or oily products, make-up and perfumes.
If the item comes into contact with water, dab it dry with a soft, absorbent cloth that does not pill.
Protect the item from damp, extended exposure to artificial, natural light or intense heat