Churchill Single Cigar Case
The Churchill single cigar case is made using a mould to create the ideal shape for one cigar, in particular a Robusto cigar. Available in 3 sizes for 1, 2 or 3 cigars, they are the ideal present for any cigar smoker.
Contact us
2 available colours
Black

Black & Tan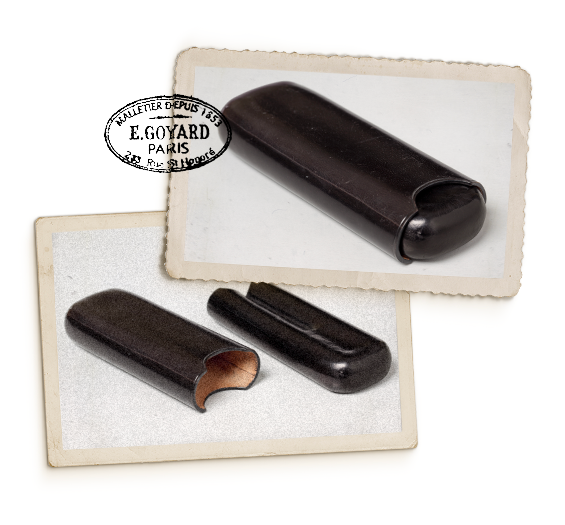 Goyard's cigar cases are named after Winston Churchill, Prime Minister of the United Kingdom in the 1940 and 1950s, a famous cigar smoker who is said to have smoked around 150,000 cigars in his lifetime.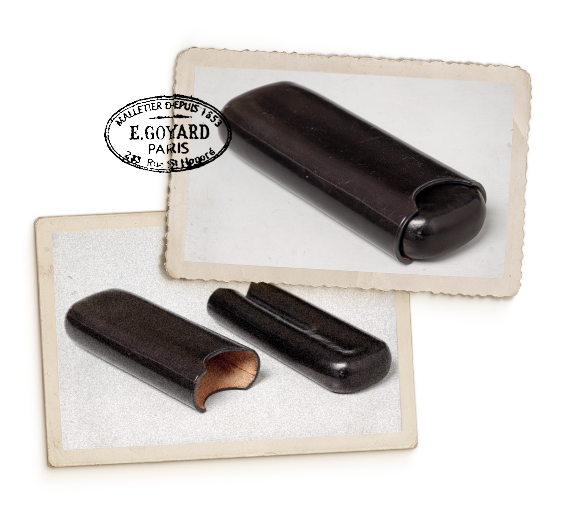 All about this model
Detailed features

10 cm x 4.5 cm x 4.5 cm , 70 g

Goyardine Canvas & Clamecy Cowhide

Care and use advice

We recommend to follow certain precautions to ensure proper use and care of this product.
Detailed features
10 cm x 4.5 cm x 4.5 cm , 70 g

Goyardine Canvas & Clamecy Cowhide

Yellow Calfskin Lining

None

Made in Spain

CHURCHMINTY01CL03X
Care and use advice
We recommend to follow certain precautions to ensure proper use and care of this product.

Do not graze or rub the item against rough surfaces.
Avoid contact with water, greasy or oily products, make-up and perfumes.
If the item comes into contact with water, dab it dry with a soft, absorbent cloth that does not pill.
Protect the item from damp, extended exposure to artificial, natural light or intense heat