The Croc Universel is a magnetic fastening system for securing the front and back of our soft bags like the Saint Louis and Anjou bags. It fastens them securely when not being carried to prevent any curious onlookers seeing inside the bag at a restaurant, on a train or in a plane.
Contact us
11 available colours
Black

Red

Tan

Orange

Yellow

Green

Sky Blue

Navy Blue

Burgundy

White

Grey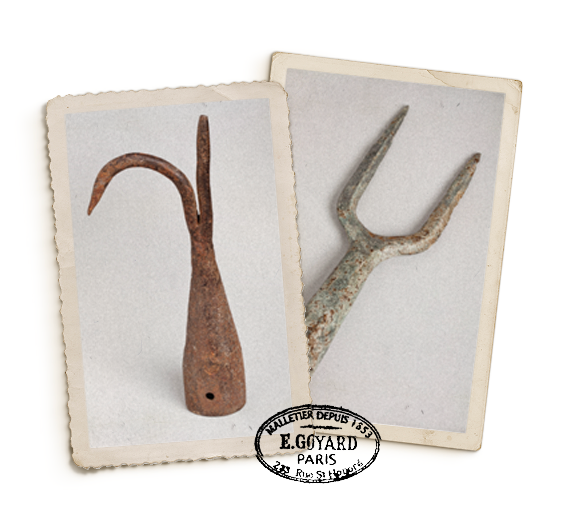 The Croc Universel name refers to the original trade of the Goyard family; it takes its name from the tool used by the log drivers to turn the logs into the current.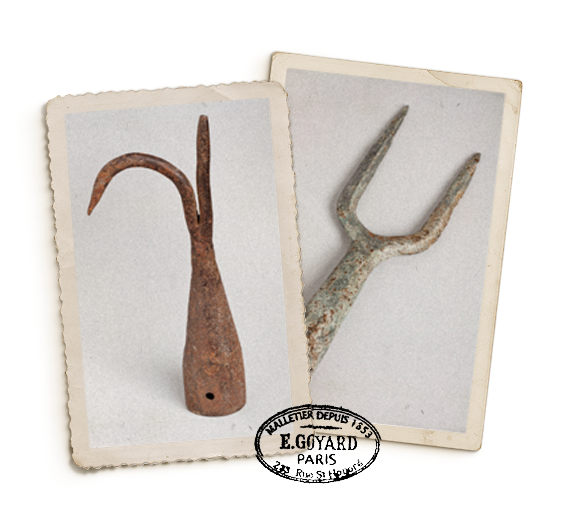 All about this model
Detailed features

7.5 cm x 2 cm x 5.6 cm , 20 g

Chevroches Calfskin

Care and use advice

We recommend to follow certain precautions to ensure proper use and care of this product.
Detailed features
7.5 cm x 2 cm x 5.6 cm , 20 g

Chevroches Calfskin

Chevroches Calfskin

None

Made in France

CROCUNPMLCL03CL03X
Care and use advice
We recommend to follow certain precautions to ensure proper use and care of this product.

Do not wear it around the neck as the item was not designed for that use.
Avoid using it on leather bags and/or bags of different colours.
Do not graze or rub the item against rough surfaces.
Avoid contact with water, greasy or oily products, make-up and perfumes.
If the item comes into contact with water, dab it dry with a soft, absorbent cloth that does not pill.
Protect the item from damp, extended exposure to artificial, natural light or intense heat