AN ANCESTRAL TRADITION
In 1853, when François Goyard founded the Maison that would bear his name, his vision was deeply influenced by the legacy of the "Compagnons de Rivière", his log-driving ancestors, who moved firewood from the vast woodlands of the Morvan to Paris.
One of their many traditions was the marking of the logs in order to differentiate their owners, a clever trick François Goyard decided to adapt to the world of trunk-making.
Honed to perfection and passed on for generations of passionate artisans, the Art of Personalisation has been at the heart of Goyard ever since.
ONLINE PERSONALISATION
Discover Goyard's unique Art of Personalisation with our online simulator.
Whether you wish to play around, lay the ground-work for your future design or prepare for an in-store visit, our simulator provides a creative platform for a first insight into the Art of Personalisation by Goyard.
Our teams are at your disposal to further explore the endless possibilities offered by this tradition at Goyard comptoirs worldwide.
EXCLUSIVE PERSONALISATION PATTERNS
Full name or just initials?
Stripes or strips?
Bright colours or understated tones?
Combining savoir-faire, creativity and authenticity, the Art of Personalisation by Goyard offers a wide choice of motifs and hues to express your personality and tastes.
The Goyard in-store teams will be happy to guide you through the almost endless possibilities and make sure your Goyard is truly unique and personal.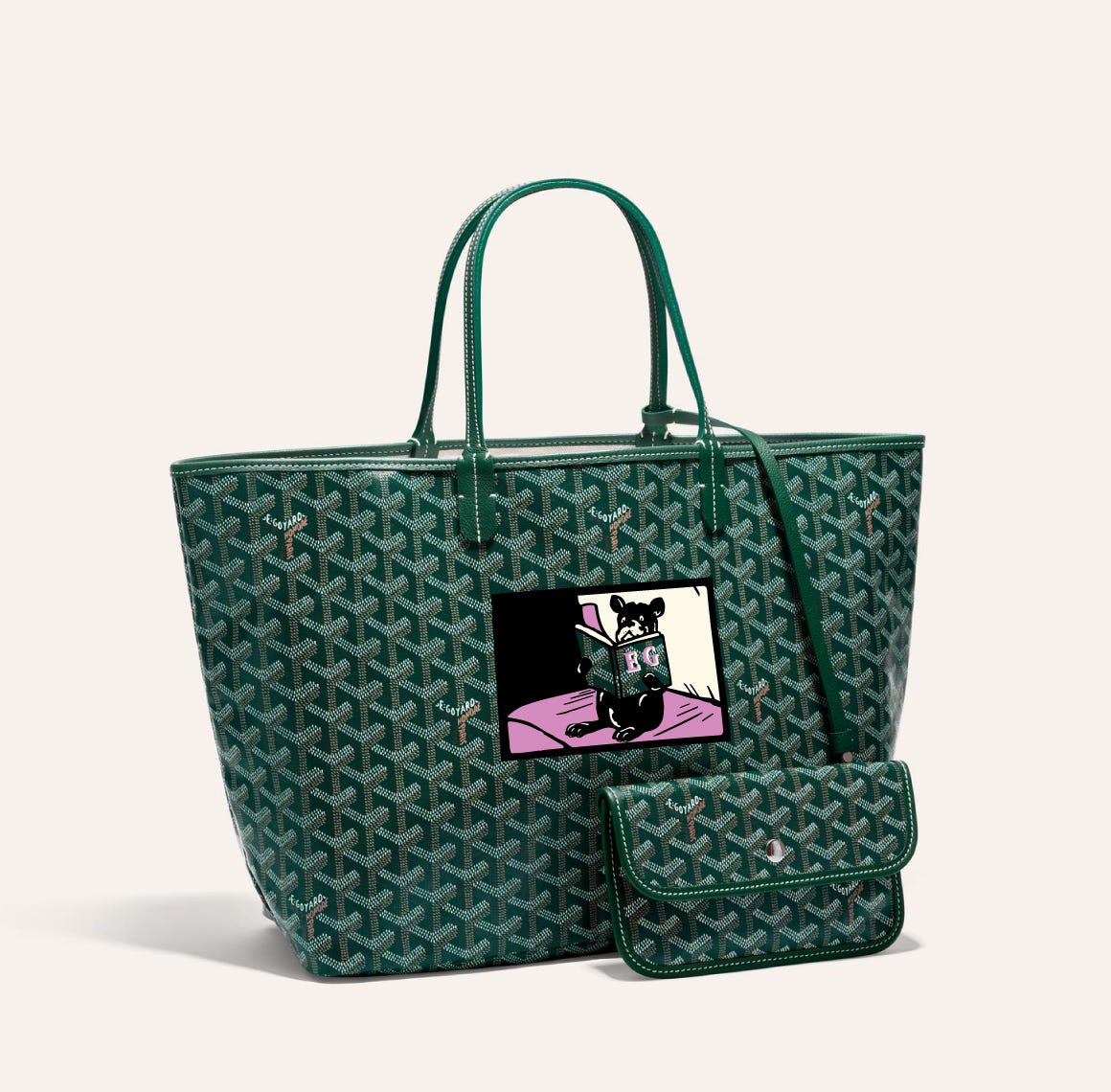 AN UNPARALLELED KNOW-HOW
True to its history and heritage,
Maison Goyard perpetuates a rich legacy of bespoke personalisation according to the highest standards.
Today as in the past, "Marquages" are executed entirely by hand by skilled painters carefully trained in the Maison's traditions,
using exclusive natural-pigment-based colours.
Authentic, refined and timeless,
the Art of Personalisation captures the very essence of Maison Goyard.